Any questions regarding Artist Hub can be placed here
Please see the Artist Hub FAQ or ask your question below!
Hello, my artist hub is not working. I get an error message.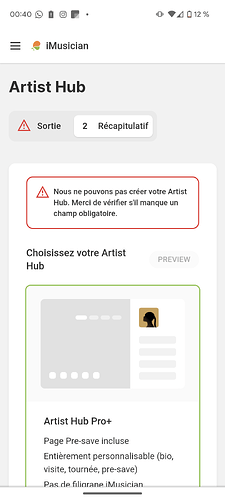 I can't click on the calendar to try to solve the issue as you've explained.
Could you help me please ?
Hey @SimonG
I can't create my Artist Hub because of a error message. Can you please help?
Thanks & best,
Simon