Hey - I want to share that with you all.
https://tools.applemediaservices.com/apple-music
On that link, you can look for your artist page, release or track and this, per country.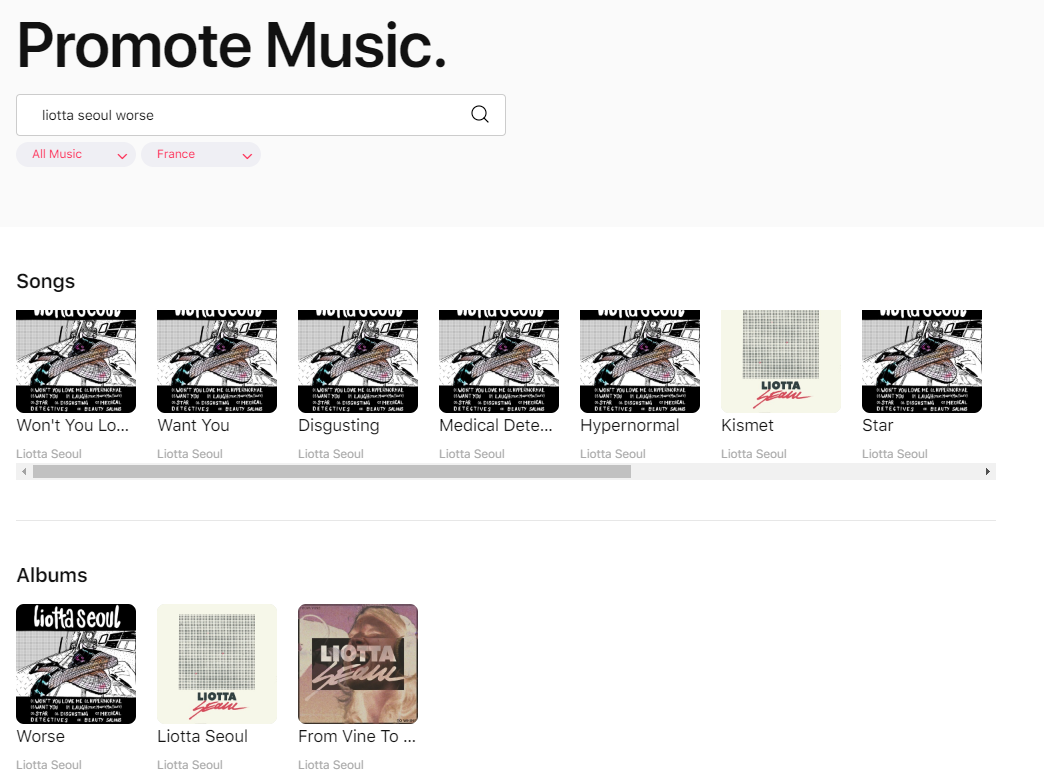 Then, when you click on your page, release or track (in this case, an album), you get a geolocalized link and the same but shorten:

Those links are great to share to your fans as it will automatically check their localization and have the proper language displayed (i.e if I'm in Germany, I'll get the Apple Music Germany - https://music.apple.com/de/).
You can also generate buttons and QR code. It's for free - just try it!