I use your service of CID but it takes too much time and not working what's the problem!
Hello @AmineBen,
Could you please be more specific with your question ?
What is taking too much time ?
What is not working ?
If you're referring to the activation of the CID on your tracks, remember that it takes about 14 days after your order to be done (only if the tracks are eligible). This is explained here : How Can I Ask For YouTube Content ID? | iMusician
Best,
i have 1 month since i release my song "Edamma" and still the CID not activated
and how can i know if is eligible or not i don't get any message
Hello @AmineBen,
When you are ordering the CID you have the read and confirm the eligibility criterias in order to finalize the order: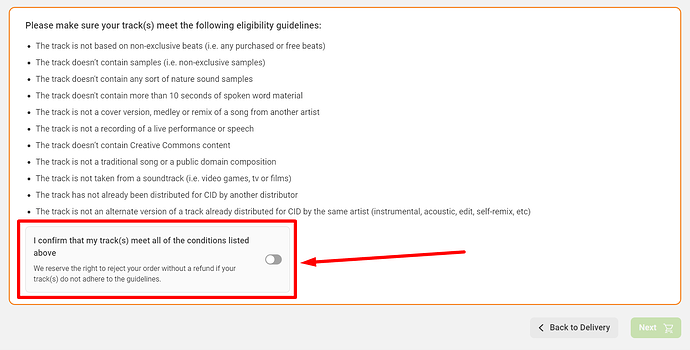 If passed 14 days after your order the CID icon is still grey on your dashboard, it means that unfortunately the content your have submitted is not eligible according to YouTube's criterias (you do not received any message from us about this).

Have a nice week-end