Hey all, some dates for the diary that you'll need to know if you're releasing around Christmas time (it's not us, some shops don't accept releases over this time).
There's a full article here if you want to read more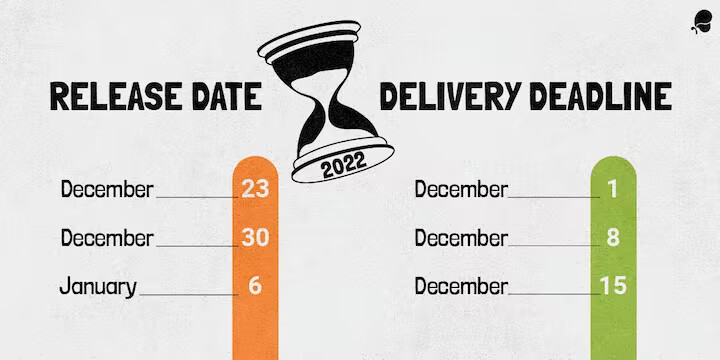 Please note: Express and Priority delivery
are
not available between December 9th, 2022, and January 2nd, 2023
.
What if I need support or a change to my release during the holidays?
Please note that due to the winter holidays, we will have limited support from December 19th, 2022 through January 2nd, 2023 . During these dates, you might experience support request response times longer than usual. Our Artist & Label Relations Team won't be available on Monday, December 26th, 2022 as it's a German bank holiday.
Also note that most stores and streaming platforms will have limited support, which could cause all change requests to take longer than usual.
Questions: Let us know and don't forget to share your releases with the community!