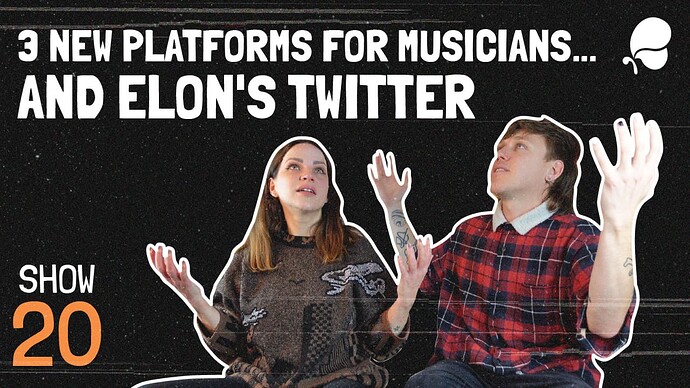 20 episodes in and we're going strong! As with the first 19, we've got another round-up of what's shaking in the music industry and beyond for you along with a special feature from iMusician artist Kiara Jones.

: The launch of StemDrop, a new tool from TikTok, Universal Records, and Samsung

: Cash App Studios, a new initiative from mobile payment service Cash App

: Blockchain-powered streaming service Audius

: Twitter & Elon Tusk ('er Musk)
Tune in and we'll see you for the next 20!
𝐋𝐢𝐧𝐤𝐬


TikTok for Artists


Cash App Studios


StemDrop


Audius
𝐃𝐢𝐬𝐜𝐨𝐯𝐞𝐫 𝐊𝐢𝐚𝐫𝐚 𝐉𝐨𝐧𝐞𝐬


Tada EP


Music Videos


Tour Dates