the takedown ist not working. Please take down release:
Löwenherz
Carina Castillo
ASHtunes
2020 Carina Castillo
EAN 4061798669103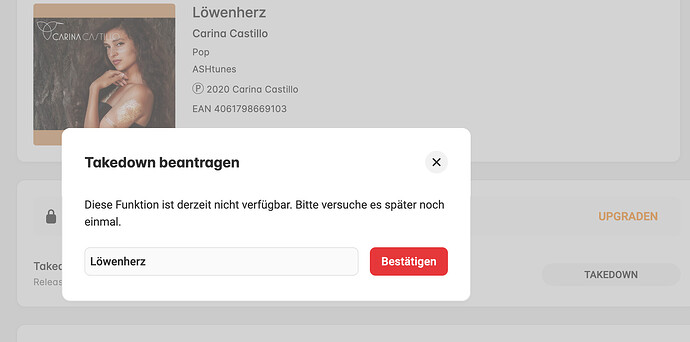 Thanks!
Hello @philippkraetzer, thanks for your patience! We are working on fixing the button issue!
Takedown has been now requested for your release. You can now count to 4 weeks, but sometimes the process is even faster


Is there any reason for the takedowns? Please any feedback is helpful and we are here to help in case of need!
Have a great day!
Super danke @cantheproducer