Hello

,
I'm A2D ; my target is to stream music, vibes, in the ears to make the nights and days hits. I strongly believe that will make you good memories.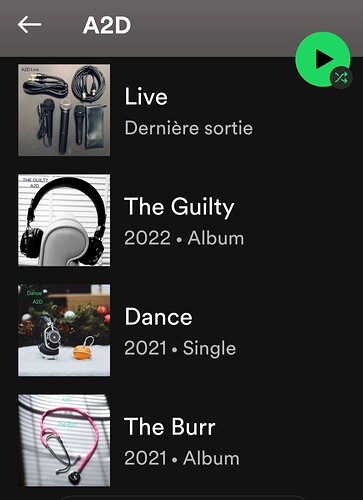 Kick-start your day my new EP "LIVE" - is out
The albums, EP and singles, I published are really done with the team of iMusician. I thanks them to make my musical dream come true.
I give 5





to all the members of this community.